Lawrence J. Fisher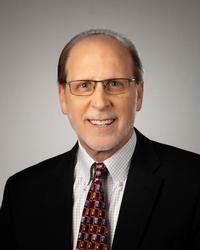 Welcome to WeHelpYouRetire.com. As the name implies, our business is focused primarily on helping individuals and families make a positive transition from work to retirement. We work with clients to guide them through the maze of important financial decisions that result from retiring.
From an investment standpoint, there is a critical shift that takes place for most people at retirement - from accumulation to distribution. The rules are different and our clients depend on us to help them understand and plan for the differences. Together we develop a plan to help with their unique financial objectives.
It's important to note that this is not a do-it-yourself website. You will find many valuable tools and resources, but it is our belief that retirement planning is best accomplished with the help of a trusted advisor.
So enjoy your visit and if you think we can help you plan for the future, I encourage you to contact our office to arrange a complimentary consultation.
This article discusses consumer price index categories, how they're weighted, and the top drivers of inflation over the past year.

Queen Elizabeth II had a complex end-of-life plan, but you may also need an appropriate plan to help ease the burden on your family members.

The electric-vehicle market is evolving quickly. This article offers some ideas to consider before purchasing an electric vehicle.

Consider adjustments to income tax withholding after viewing the prior year's tax results. See which situations might require special attention.